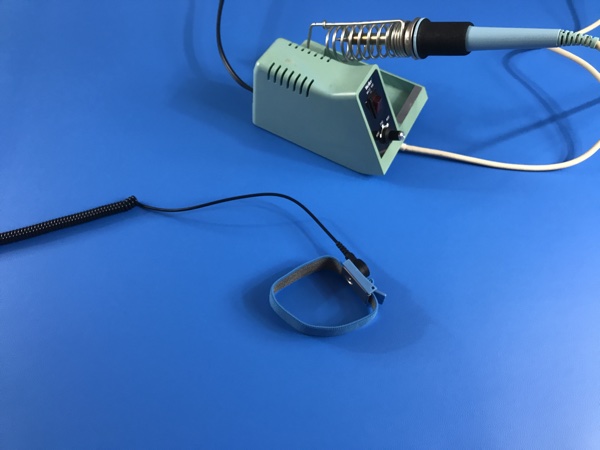 When doing any sort of electronic assembly/disassembly, soldering, or even just tinkering and poking around, you really should work on a special grounded surface to prevent electrostatic discharge from zapping your components. This ESD mat from Bertech is such a mat — it makes a good general-purpose electronics project mat.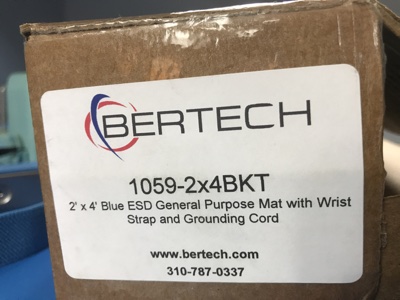 The company makes mats in a variety of sizes — mine is a 2' x 4' mat, though the 0.093" single layer vinyl material is easy to cut to size. In the box you get the mat, a wrist strap, and a grounding cord.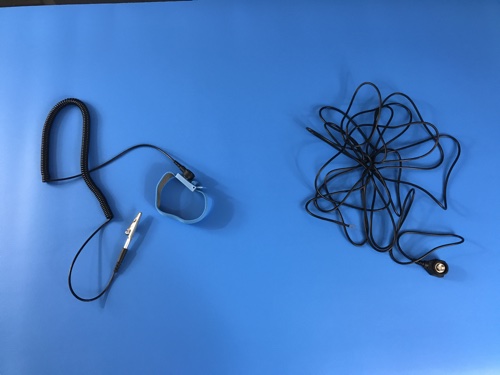 The mat itself is smooth and easy to clean. It has grounding snaps on two corners for convenience. The grounding cord is plenty long, so you should have no trouble attaching it to your room's ground. The wrist strap has an adjustable strap, a coiled cord, and an alligator clip for connecting it to the mat ground.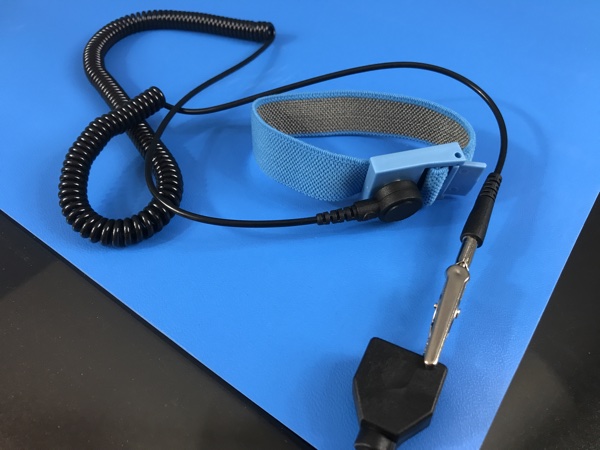 I've found this mat a really nice surface for doing all sorts of projects, even non-electronics projects — its static electricity discharge feature is an added bonus. As another bonus — it's made in the USA! Note though that this is a general-purpose ESD mat — it will not, for example, resist high temperatures, so I do not recommend soldering directly on the mat. Here's a close up of the mat's surface: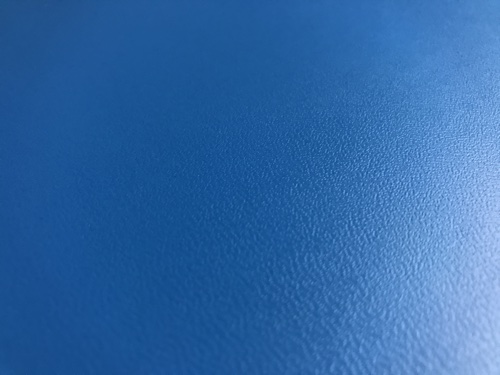 All in all I'm very pleased with this mat.
Pricing and availability from Amazon: Bertech ESD Mat with Wrist Strap and Grounding Cord