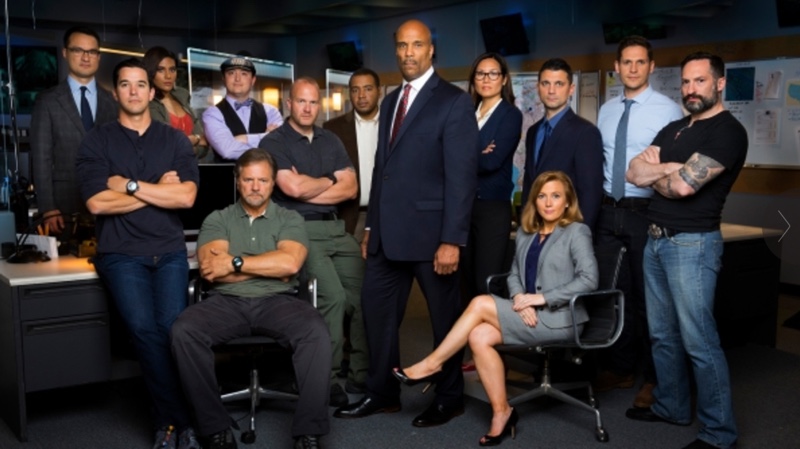 In today's world, every time you make a call, send a text, or make a purchase you leave a tiny digital crumb that someone else can use to track you. That's the motivation for a new reality show called Hunted on CBS that may be worth your time.
The premise of the show is that teams of two Fugitives try to evade capture for up to 28 days within a 100,000-square mile region in the southeastern US. The winning team gets $250,000. Trying to prevent this however are teams of Hunters — elite intel and ops experts from local, federal, and military agencies.
The show is billed as the world's most elaborate game of Hide and Go Seek.
I'm mentioning this not only because from a cybersecurity standpoint it's interesting and a reflection of our digital world, but also because I happen to know one of the Hunters — Myke Cole. He's the surly guy in the above pic with tattoos and a beard.
Years ago I first met Myke when he cracked my head with a Kendo sword up at George Mason, and I later interviewed him as an example of a successful professional writer during my MFA days.
He's an award-winning author, served multiple missions in Iraq, served in the Coast Guard, and works with the NYPD while writing and living with a cat named Ow, Fuck.
Go check him out — I think the show and his writing are worth a look.