A business axiom is that if you can measure it, you can improve it. Nowhere is collecting data more important than in your personal fitness efforts. If you want to decrease your resting heart rate, lose weight, gain strength, gain endurance—or any of a number of goals you may set for yourself—if you are not collecting data to track your workouts, you must not be that serious about achieving your goals. Especially for runners and cyclists, one tool that can help your fitness efforts is a heart rate monitor watch.

I want to share a look at the new Runtastic GPS Heart Rate Monitor watch
. The Austrian company Runtastic is introducing its GPS heart rate monitor watch to the US market, and this watch seems to be a strong competitor against offerings by other manufacturers such as Garmin, Timex, and Polar.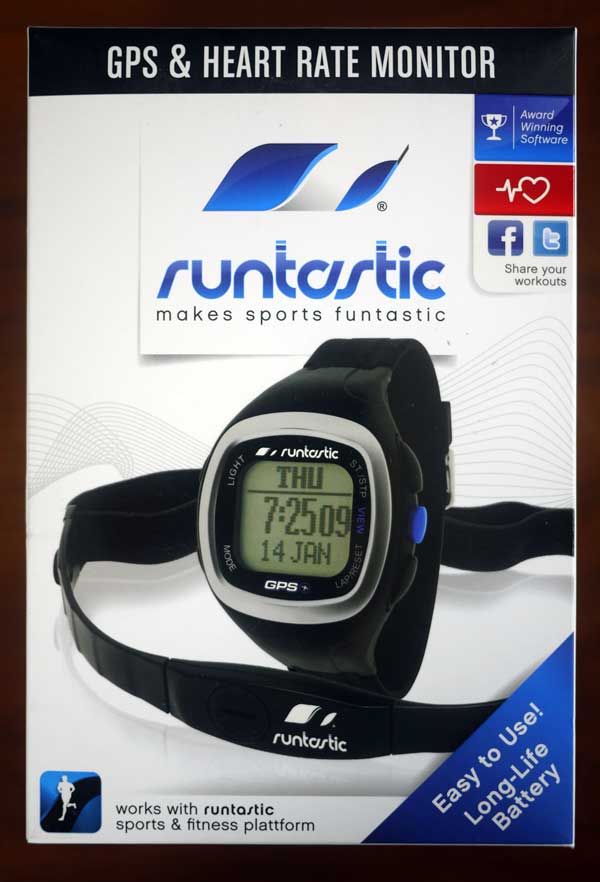 Overall, the watch seems of high build quality. The watch comes with the following:
Runtastic GPS Watch
Runtastic Heart Rate Monitor Chest Strap, 2.4 GHz
Getting Started Guide
Clamp-On USB Charger
Bike Handlebar Mount
The display is clear and very readable and the watch feels comfortable on the wrist. The buttons are easy to press, even when exercising. The watch has four function modes:
Watch/Timer/Alarm: To display date/time, including dual time zones, a timer, and an alarm clock.
GPS Workout/Heart Rate: To see heart rate, distance, speed, and more. Views are customizable.
GPS Navigation/Path/Waypoint: To follow a previously recorded path or create a new path.
Compass: To know bearing and direction.
Aside from collecting heart rate data, probably the biggest feature of these GPS watches is getting to see the route of your travel shown on a map.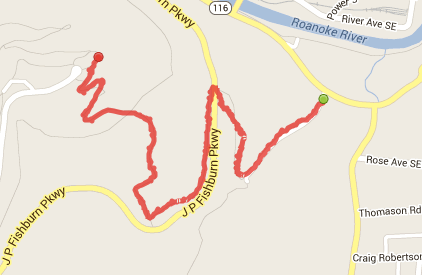 The heart rate monitor chest strap felt comfortable. The watch synchronized using the included USB cable just fine, after I created a new profile on the runtastic.com website.
Via the website, you can even share your workouts with your social media networks as well as see what other workouts people are doing. Runtastic also offers other products, such as mobile apps, training plans, and other hardware and accessories.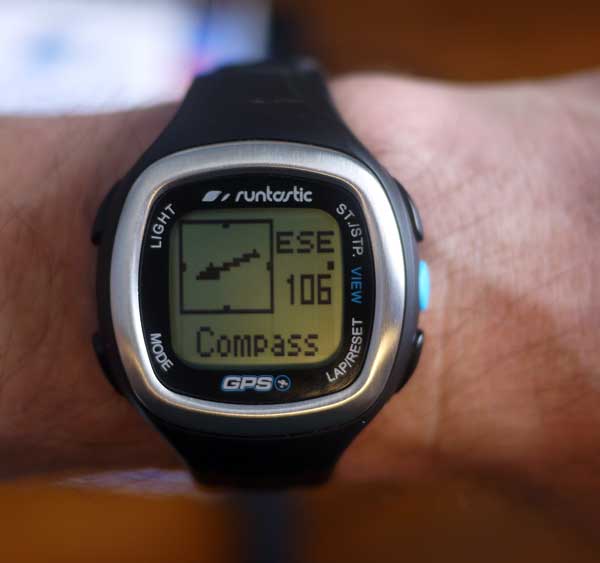 However, the "Getting Started Guide" that comes with the watch is substandard, as the information given is very spartan and does not cover how to set all watch features. Especially if this is your first heart rate monitor watch, you will likely need to also download the full manual from the runtastic website.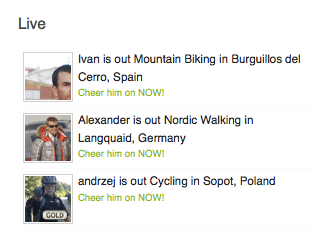 The Runtastic account profile website, which you'll need to view your workout data, is also a limitation. While there is free access to some of your data, if you want full data analysis functionality, you'll have to buy an annual "Gold" subscription membership at a sale price of $19.90/year. The website offers social features similar to Fitocracy, in that you can see activities that other people are doing, cheer them on, etc. Some people like these social aspects, others do not, so Runtastic offers you the choice of sharing your workouts with others. But in general I found the free website confusing to navigate and somewhat annoying with all the ads and social information about what other people are doing.
So here's the summary review of the Runtastic GPS Heart Rate Monitor watch
:
PRO
Display is very readable and the buttons are easy to press, even when exercising
In addition to GPS tracking and heart rate monitor data collection, the watch includes functions such as dual time zones, a compass, a timer, nightlight, and a stopwatch
Data displayed in workout views are customizable
Path waypoints can be set and followed, especially useful when hiking
2 year warranty
Many features for the price
Good build quality.
CON
Not waterproof
Website interface is awkward, and the ads and social features can be annoying
The included manual is substandard.
Overall, I'd say this is a very good GPS heart rate monitor watch for this price range, i.e., perhaps not for the advanced athlete. Also, to get the most out of it, you'll have to subscribe to the "Gold" membership level on the runtastic.com website. However, it's a quality watch for a decent price.