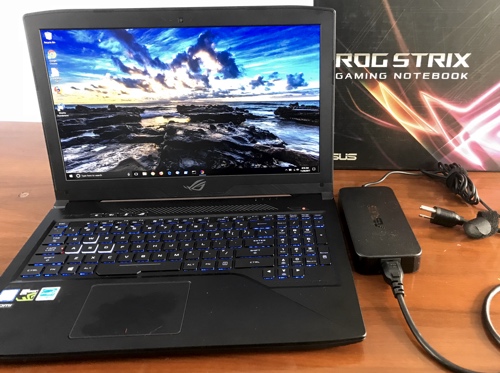 A workhorse laptop with a large, HD screen, 16GB memory, quad cores, backlit keyboard, and large hard drive makes for a solid gaming or development platform — even better, this ASUS ROG STRIX Thin and Light Gaming Laptop is also (relatively) lightweight! Let's take a closer look.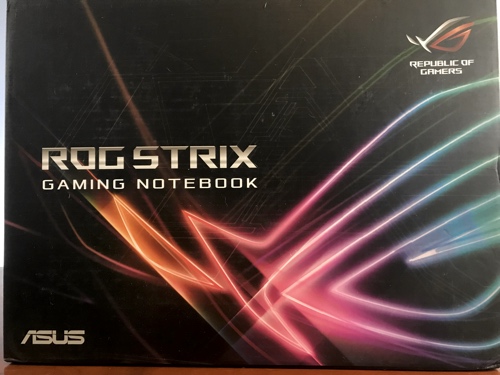 Here are the basic specs:
* 16GB RAM
* 15.6″ full HD screen (1920 x 1080 pixels)
* Storage: 256GB SATA SSD and 1TB HDD drives
* Dimensions:15.1 x 10.3 x 0.9 inches, and weighing in around 5.6 pounds
* CPU: 7th-generation Intel Core i7-7700HQ quad-core 2.8GHz (Turbo to 3.8GHz) with discrete GeForce GTX 1050 4GB graphics
* I/O: Bluetooth 4.1, 3x USB 3.0, 1x USB 3.1 (Type C), 1x USB 2.0, 1x HDMI, 1x Mini DisplayPort, 1x headphone/Mic jack, and 1x RJ45 LAN port, and 802.11ac 2×2 WiFi

* Keyboard: Aura RGB lighting keyboard with 4 isolated hotkeys, 1.6mm key travel, and anti-ghosting technology. 4 zones of lighting control. 20-million keystroke durability.
* DVD: As the current trend, there is no DVD drive.  I'm now accustomed to that, so don't miss it.  You can connect USB to an external DVD (eg Apple DVD drive worked) if you must.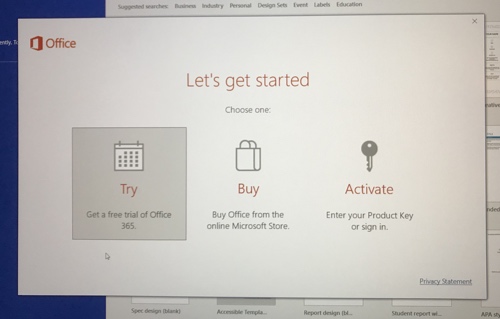 The laptop comes with Windows 10 Home as the OS. Both MS Office and MS OneDrive came pre-installed but unactivated. I used Control Panel | Programs and Features to uninstall both products, as this is targeted to be a development machine. I installed Oracle's VirtualBox to run virtual machines. With quad cores, this is a good host for VMs.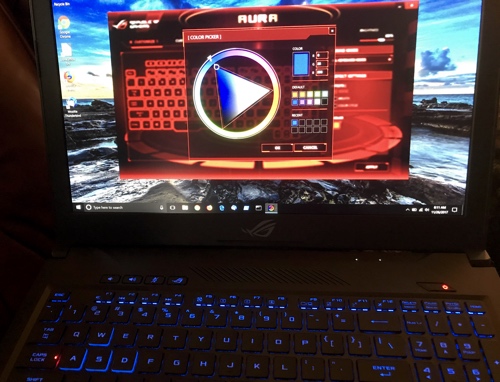 There is a numeric keypad, which would be good for accounting and tax chores. I loved the backlit keyboard and the ability to change the backlit colors with the pre-installed ASUS app. The touch pad did not have individual buttons, but was more of a universal pad where when you click on the left it is a one-click and if you click on the right it is a double-click. It took me about thirty minutes to get used to it, but now I like it.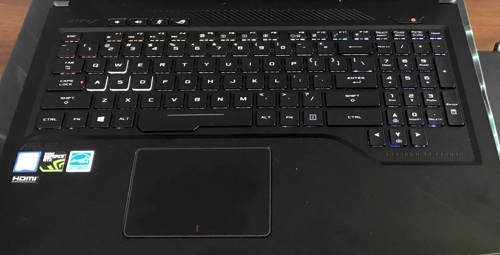 Since this is a marketed as a gaming laptop, note that the developers have hard-coded the logo button on the keyboard to open the "gaming center" application.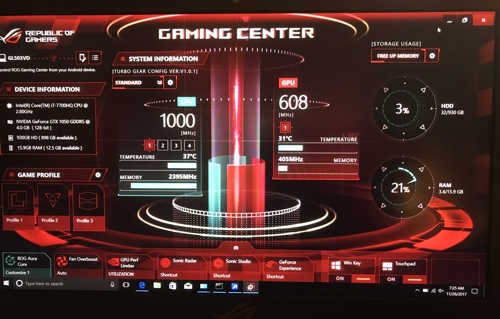 Since there are two WIFI adapters, you can connect to WIFI, and also share that WIFI with other devices, creating a hotspot. No cellular though — wouldn't that have been a dream?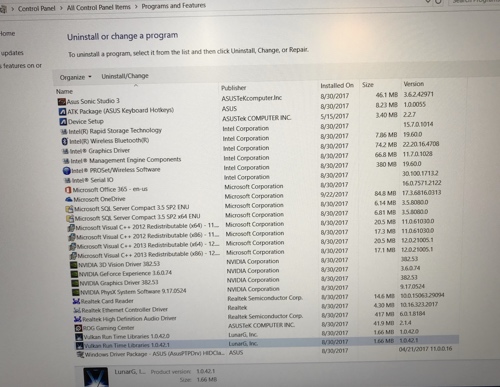 Regarding the 1.25TB of space: The space is 256GB of SSD on which the OS is installed, and 1TB of HDD space that is available for end-user storage. The 1TB drive is end-user replaceable.


The display is a very crisp 15.6″ full HD screen (1920 x 1080 pixels). This is *not* a touch screen, although I keep trying.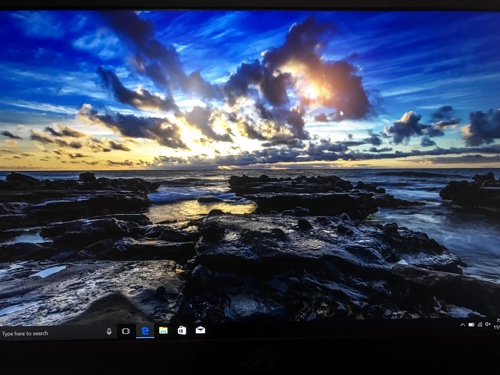 The logo that appears on the back of the metal (aluminum?) lid lights up. Although the lid is nice, the base of the unit is plastic.
The lithium ion battery life is OK — generally I got less than five hours of varied use including installing software. This workstations does have quad cores after all, and you'll definitely hear the fan when it kicks on. The power brick is huge (not great for travel), but it does tend to charge the laptop quickly (within two hours).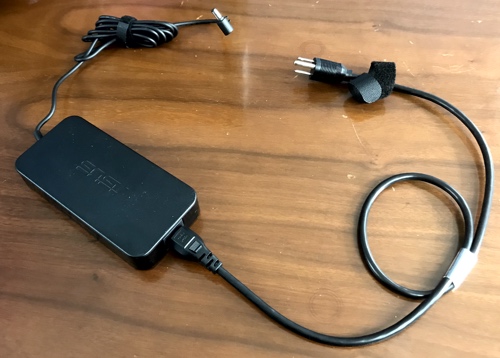 All in all this is a fast Windows laptop that could serve as a solid gaming or development platform, and I'm happy with it.
I hope you found this review helpful!
Pricing and Availability on Amazon: ASUS ROG STRIX Thin and Light Gaming Laptop (aff)