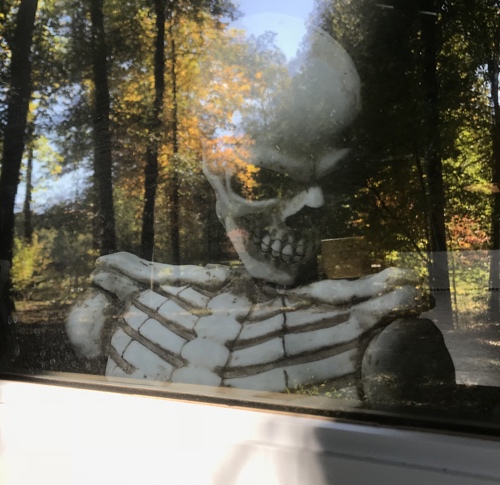 If you want to raise your spooky game, this climbing skeleton from Design Toscano may be just what you are looking for — perfect for Halloween.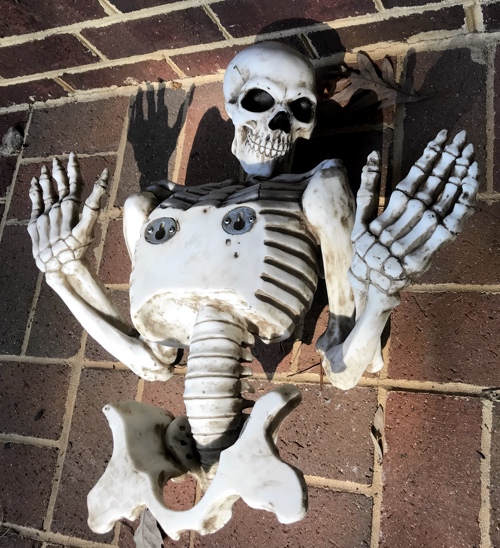 This is basically a sculpture of the upper half of a skeleton. The material, common with Design Toscano, is a crushed stone bonded with resin. As you can see from the pictures, the detail and paint is quite realistic.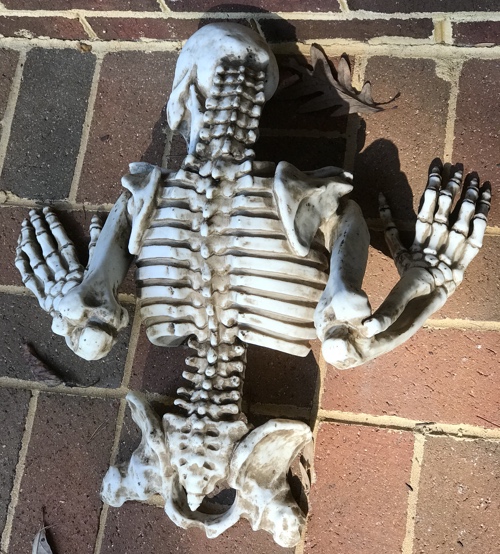 The skeleton has two slots in its chest for mounting on a wall, door, or window frame. Ideally, the skeleton would be positioned so it is looking out of a door keyhole or through a window, so that the person on the other side would get a ghoulish surprise.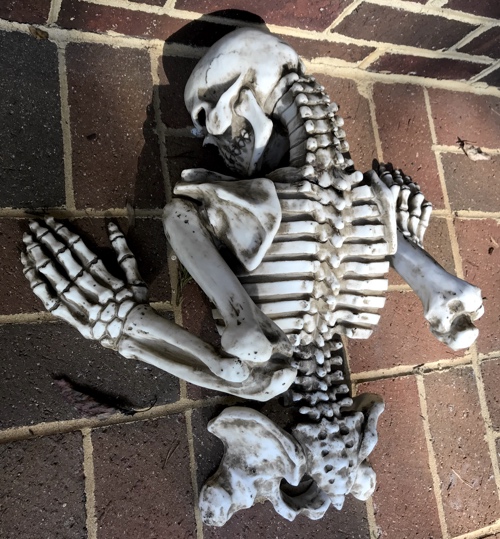 As seen in the pictures, the skeleton is quite small, like it was of a child, which adds to the creep factor, though the skeleton is heavy — almost 10 pounds — so it will need a sturdy mount.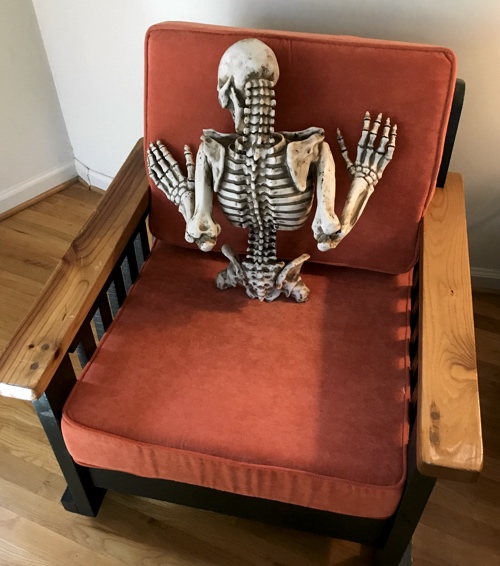 Well done to the Design Toscano artisans in creating a creepy skeleton sculpture you can hang on your wall. Ours is happily adding to the spooky October atmosphere by staring out our picture window.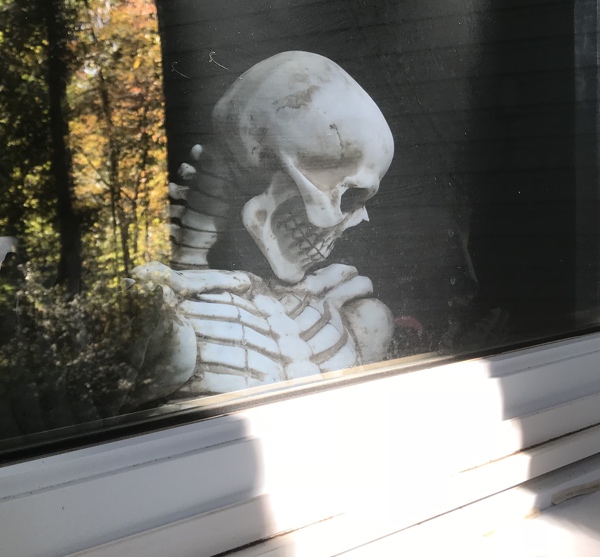 I hope you found this review helpful.
Pricing and availability on Amazon: Design Toscano Climbing Skeleton Wall Sculpture (aff)