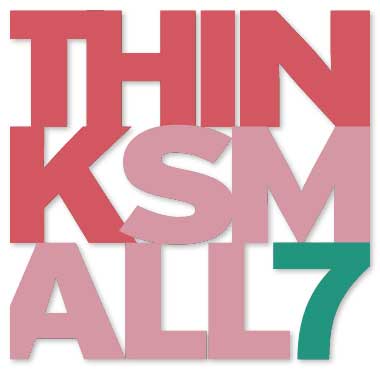 My flash fiction story "Here to Help" has been selected to be displayed as a part of the ThinkSmall7 art exhibition!
ThinkSmall is a biennial international miniature invitational exhibition that challenges artists to produce small-scale work with a maximum dimension of 3″ x 3″, and ThinkSmall7 is the 7th installment in the series.
The ThinkSmall7 exhibition runs October 25 through December 22, 2013.
On Thursday, October 24 there is the Gala Preview (tickets $25), 7-10PM, featuring live music by Rumble Seat Revival.
The opening reception (free) is Friday, October 25, 7-10PM.
There is a free, public reading on Friday, November 8 at 8pm, at artspace Gallery @ Plant Zero, Zero E. 4th St., Richmond, Virginia.
Hope to see you there!