If you've just received a new Kindle Fire
, it may not be immediately obvious how to watch movies on your device.
Your Kindle Fire
comes with a free month of Amazon Prime
, which includes not only free 2-day shipping, but also free Amazon Instant Videos (TV shows and movies).
To watch Amazon videos, tap the "Video" label on the home screen of your Kindle Fire
. I've highlighted where to tap in the picture: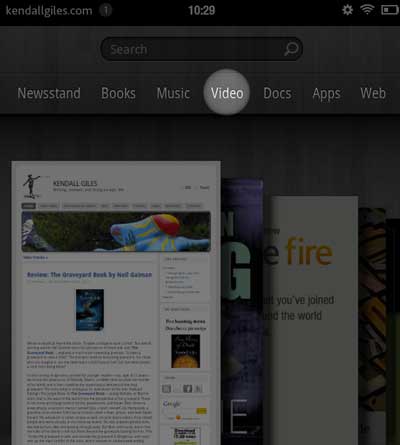 Next you will see a screen that looks similar to this: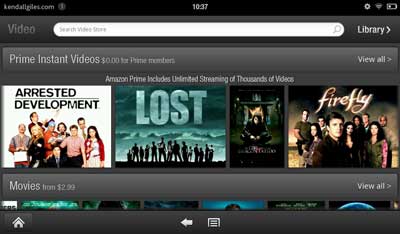 From this screen you can scroll through the various videos until you find one you want to watch. Then tap the video's icon, and you can then purchase the video and begin watching it. NOTE: some videos are free, so your purchase price is $0.00!
In order to watch movies on your Kindle Fire
using your Netflix account, you need to use the Netflix app.
From your Kindle Fire home screen, tap the "Apps" label: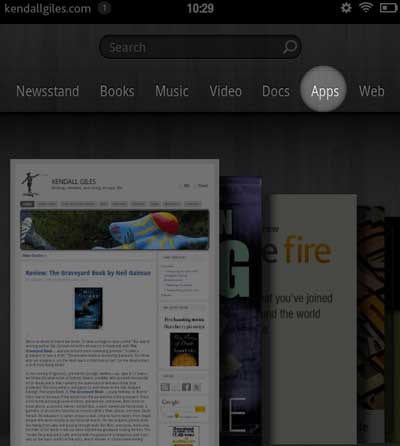 If you do not see the Netflix icon in your list of installed apps, then you will need to install it. Tap the "Store" label from the Apps screen: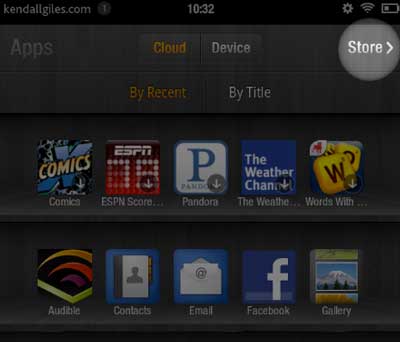 Now you will see all the apps available to install on your Kindle Fire
. Some are free, some not. But the Netflix app is free, so "purchase" and install the free app by tapping the Netflix icon and following the purchase and installation directions: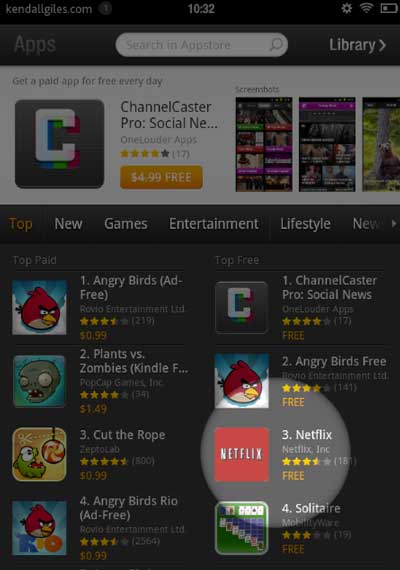 Once the Netflix app is installed on your Kindle Fire
, you will see its icon on the Kindle Fire's Apps screen: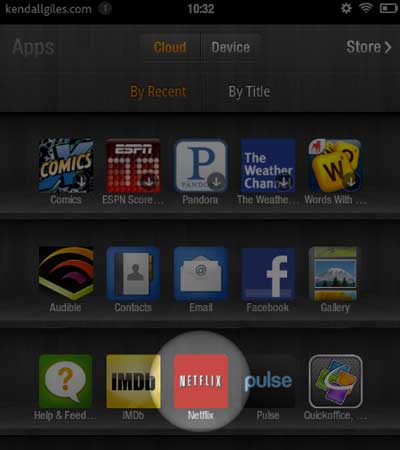 If you tap the Netflix icon to run it, you will be taken to your Netflix account, where you can then select and watch any of your Netflix movies using the Netflix app.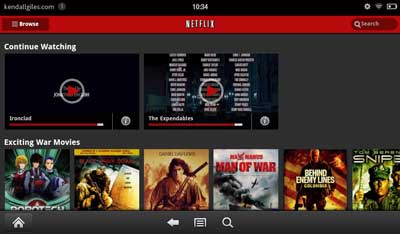 Enjoy, and I hope this information has been helpful!