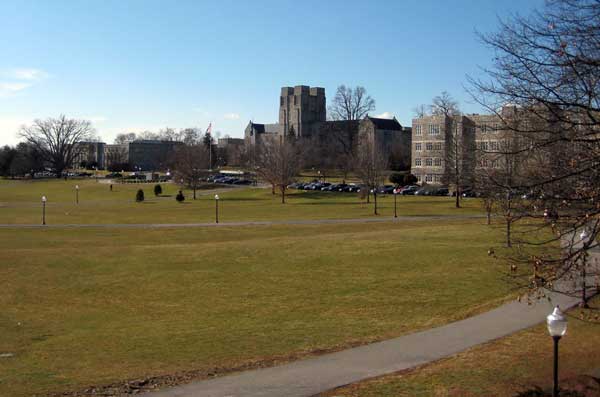 College is a place where a professor's lecture notes go straight to the student's lecture notes, without passing through the brains of either. — Mark Twain
While Twain's tongue-in-cheek observation about the traditional college model held true in Mark Twain's day–up until about ten years ago the sit-in-lecture-and-listen model was the only viable option out there–these days there are more education options available than just sitting in a classroom listening to lectures for hours at a time.
Just to give a concrete example, in traditional MFA (Master of Fine Arts) graduate programs, students move to the city where their school is located for the length of the program (2-4 years) and attend lectures and do homework, much like their traditional undergraduate programs.
This model works fine especially for younger students moving on to their MFA directly from their undergrad degree, since they likely don't have strong family/job/responsibility obligations elsewhere.
However, especially for older students or those who have job, family, and life responsibilities, uprooting just to go back to school can be prohibitive.
Thankfully, some writing programs are adopting new teaching models that offer the same quality of instruction (if not better) yet also offer a more flexible program structure, allowing more students to pursue their MFA degree.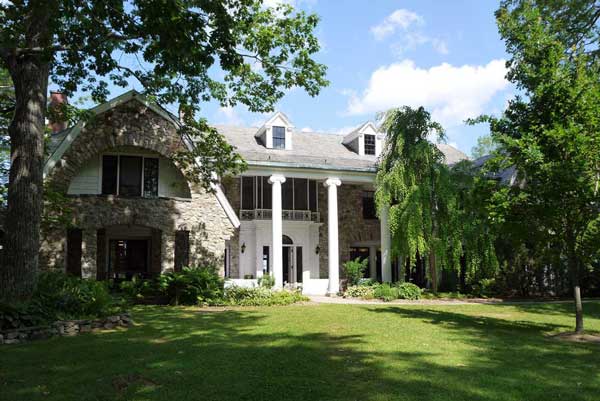 The Stonecoast MFA in Creative Writing program uses the low-residency model, which means that for ten days at the beginning of each semester, students and faculty meet on campus for concentrated, immersive learning–workshops, meetings, presentations, lectures, readings, and lots of personal interaction. For the rest of the semester, each student works with their faculty mentor remotely, submitting writing packets and receiving feedback.
I've previously written about how to choose a creative writing MFA program, covering the traditional MFA program models as well as the low-residency models.
To see more about what goes on during a typical residency, you can start here on Day 1 of a Stonecoast residency.
One of the strongest benefits of the low-residency model is that the concentrated and intense residencies foster the development of strong personal relationships with faculty and students.
At the end of each residency the students and faculty, though exhausted, ride a euphoric wave of inspiration, motivation, and love for one another and for writing–an effect I've never seen in the traditional university or online-only models.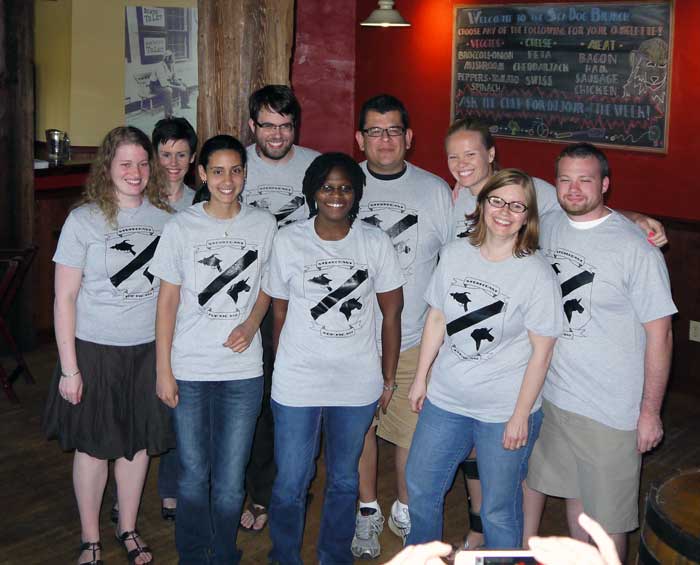 These relationships often turn into close friendships, publishing/collaboration opportunities, and strong support networks.
In addition to the low-residency model, some universities are also pursuing online education. In fact, some of the top universities are now offering their courses online, for free.
In this TED talk, Daphne Koller presents some of the findings from universities offering courses online for free, to students anywhere in the world.
And in this TED talk, Salman Khan talks about the beneficial uses of video to accelerate education.
Universities will continue to adapt to new technologies and teaching models. Maybe one day we'll get to The Matrix-style learning:
Tank: We're supposed to start with these operation programs first. That's major boring shit. Let's do something a little more fun. How about… combat training.

Neo: Ju jitsu? I'm gonna learn Ju jitsu.

[Tank winks and loads the program]

Neo: Holy shit!

Tank: Hey Mikey, I think he likes it. How about some more?

Neo: Hell, yes. Hell yeah.
Truly, this is a great time to be a student, since quality education has never before been so widely and inexpensively available–to anyone, anywhere.
What are your thoughts about the changing face of education?
I'd love to hear from you in the comments below.